Italian Ancient Ceramic Tiles
Our Italian Ceramic Tiles are imported from Deruta, Italy. The Italian Tiles come in various sizes. All Tiles must be ordered from the factory in Deruta, Italy. Allow 6-8 weeks for delivery.

VIEW OUR ITALIAN CERAMIC TILE DESIGN GALLERY

Call 866-813-1879 or Email Us To Order.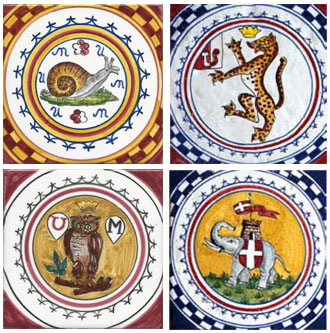 PALIO DI SIENA CONTRADE
ITALIAN CERAMIC TILES
**You Will Be Redirected
To Our Online Store


VENEZIA
ITALIAN CERAMIC TILES
**You Will Be Redirected
To Our Online Store


Please Note: You Will Be Redirected To Our Online Store